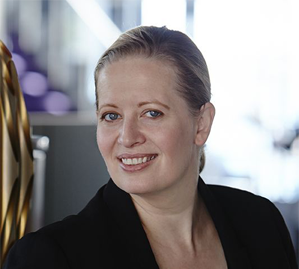 Head sommelier at what many consider to be Sydney's greatest restaurant, Quay (it wins three SMH chefs hats every year, with great regularity), Amanda Yallop likens wine to music when it comes to favourite varieties. She loves them all, adding that "one should always follow their mood."
As head somm, Amanda writes the wine list and looks after the wine program from what must be one of the most breathtaking offices in the country. With her Code38 she most recently opened an F.E Trimbach, Clos Ste.Hune Riesling (Alsace 2007) – but the most exciting wine she has used it for was a 1959 Chateau Lafite Rothschild, Pauillac Bordeaux. "It is", she says, "the unicorn of the wine world."
Classic wines draw her the most and despite the fact her mood will dictate her choice, she claims that most Rieslings, Burgundy – red and white both – Barolo and Brunello "are always a safe bet."
If she had to choose a preferred wine region she would go for the Yarra Valley. Her favourite white is a Puligny Montrachet and her favourite red a Nebbiolo or Pinot Noir.
As far as wine experiences go, what stands out for Amanda was the "amazing, educational" week in 2013 she spent tasting exceedingly old and utterly rare wines as part of the Len Evans Tutorial.
Her wine recommendation for fellow Code38 members? It's the Kooyong Farrago Chardonnay Mornington Peninsular 2011 : "a difficult vintage that produced some of the best white wines I've seen from Victoria. Notes of white nectarine and peach, white flowers, searing acidity that storms through the mouth, zesty and fresh."
This spectacular-sounding wine is available – should you be in Sydney – from Paddington's Five Way Cellars; otherwise direct from the cellar door.
Amanda has restricted use of her right arm and this is where her Code38 is such a godsend. "I can use (it)", she says, "with ease, pulling the cork is smooth and precise. The all-around quality of Code38 is superb, I use it daily and I love it!"